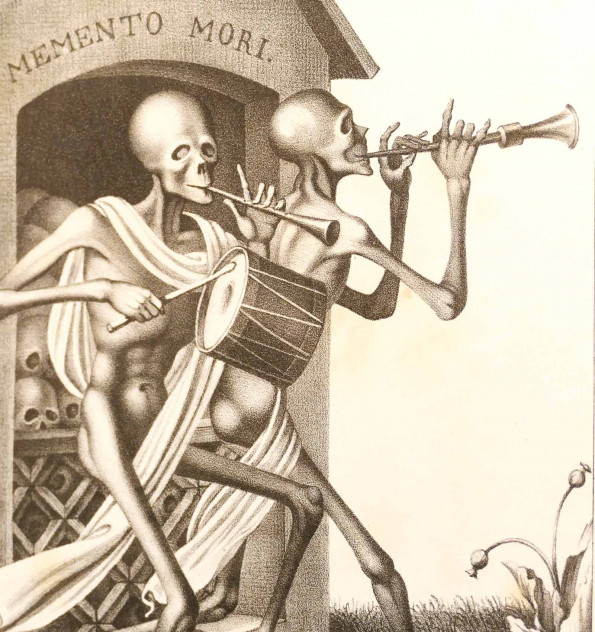  
La danse des morts à Bâle de Jean Holbein.
J. Holbein, Jean Frédéric Wentzel
The dance of the dead at Bale by Holbein. Basler Todtentanz von Hans Holbein.
Wissemburg, Jean Frédéric Wentzel, sans date (1840).
Album grand in-4 (26x35 cm) composé d'une page de titre et de 40 planches légendées en allemand, en anglais et en français.
Le livre est entièrement lithographié par Jean Frédéric Wentzel.
Demi-toile violette, dos lisse muet, plats de percaline pourpre à motifs floraux. Reliure de l'époque. L'exemplaire comprend quelques rousseurs en marges sans atteinte aux lithographies.
Très bel exemplaire, bien encré.
Rarissime danse des morts lithographiées à Wissembourg.
Data sheet
Title

La danse des morts à Bâle de Jean Holbein.

Author

J. Holbein, Jean Frédéric Wentzel

Editor

Jean Frédéric Wentzel

Location

Wissembourg

Date

1840