About us
Our bookstore
Our bookstore is located at 21 rue des Juifs, near to the cathedral, in the heart of the historical center of Strasbourg.
Emblematic quarter of the first printers of Strasbourg from the Renaissance to the Modern Times (Mentelin, Grüninger, Schott, Istra, Fischbach,…), we are committed to passing on the collective memory of this incredible heritage to the next generation.
We specialize in the Alsatian books: this means any work concerning the history of Alsace and/or printed in Alsace. In a modern surrounding, we also propose a wide range of works on various fields: literature, poems, travel books, law, science, as well as curiosities.
The books we offer at the bookstore are rigorously selected. We attach great importance to the condition.
More than just a shop, our bookstore is a place of meetings and discussions, a place entirely dedicated to beautiful books and their lovers.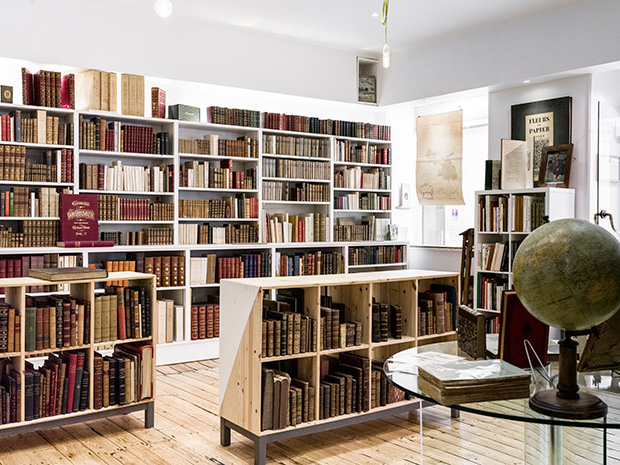 Our team
A passionate team at your service.
Cécile Fischer, Martin Matrat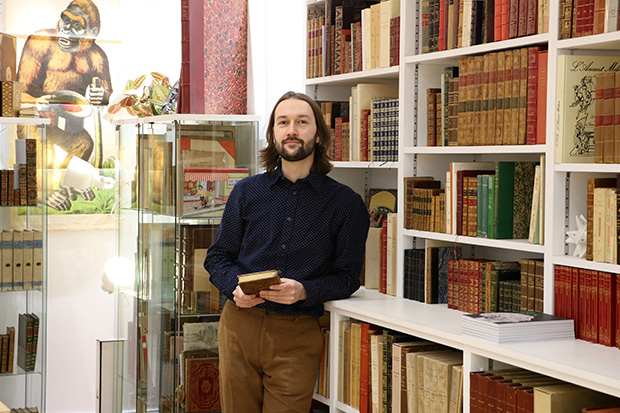 Loïc Beck
Lorine Boudinet