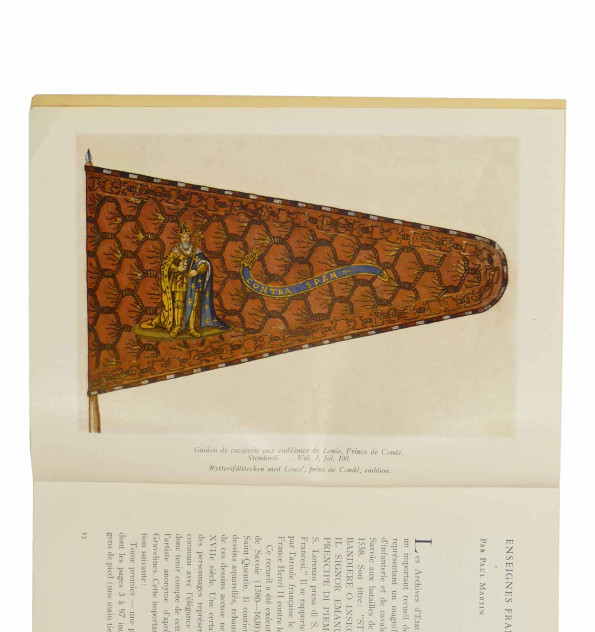  
Enseignes françaises de 1557-1558.
Stockholm, Reprinted from Livrustkammaren, Journal of The Royal Armoury, 1954.
In-8 broché de 43 pp. (notées de 137 à 180). Bon état.
L'ouvrage contient des reproductions d'étendards et de guidons en couleur et en noir et blanc dans et hors le texte.
Un envoi de l'auteur à A. Birckel.
Data sheet
Title

Author

Editor

Location

Date

1954